Hi Friends! I prepared a nice "surf n turf" dinner at home last Friday night! I told hubby that instead of eating out for our "date night" we should just make something yummy and watch Netflix after ( we end up playing Dominion), a game that my In laws gifted the hubs for Christmas. I got the lobsters and the steak at our local Safeway (I've been shopping there lately) because it's only a 4 minutes drive from our house, it's so close!  This one is a little more upscale and nice compared to the other one in downtown Issaquah in my opinion.  I also made Mashed Potatoes with gouda cheese, and grilled broccoli.  I've been loving grilled broccoli lately!  It was such a lovely night with my Hubs and Riley. We will definitely do something like this again in the coming weeks.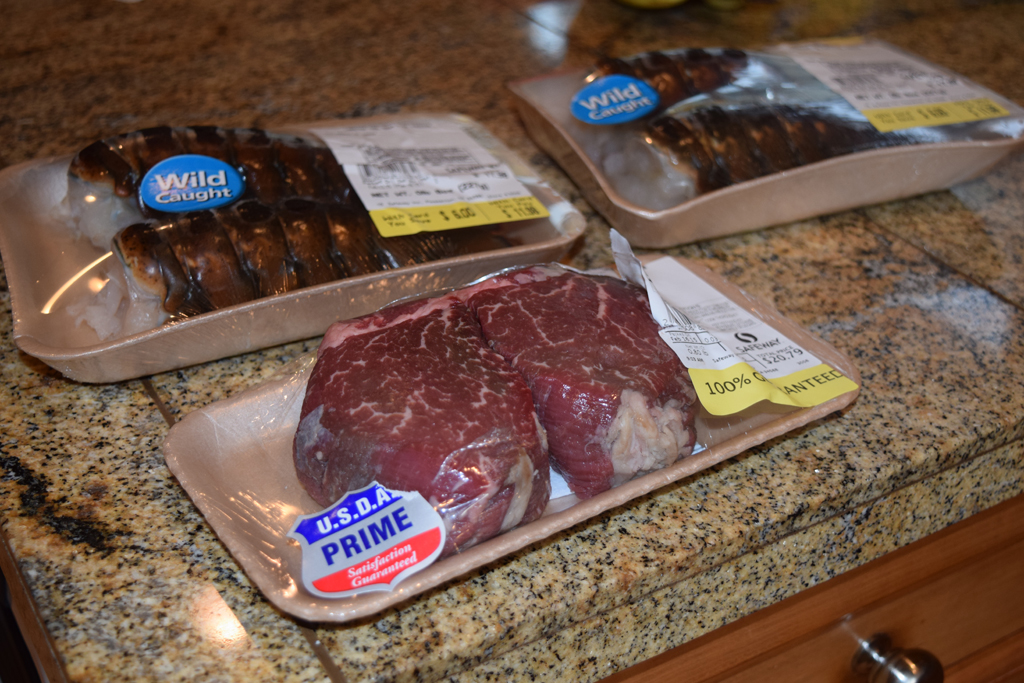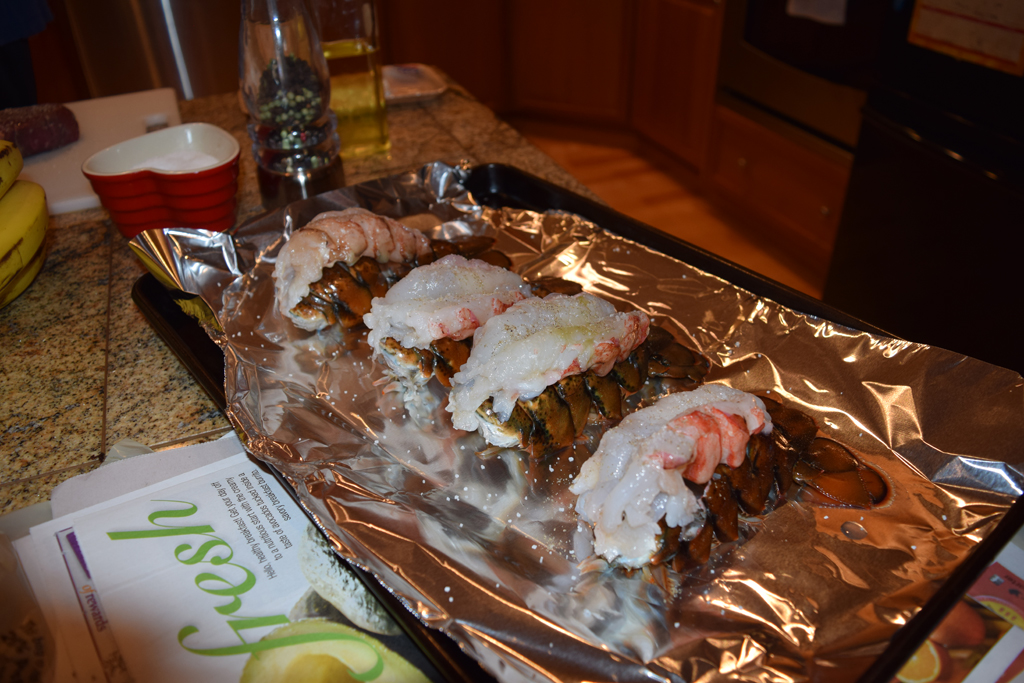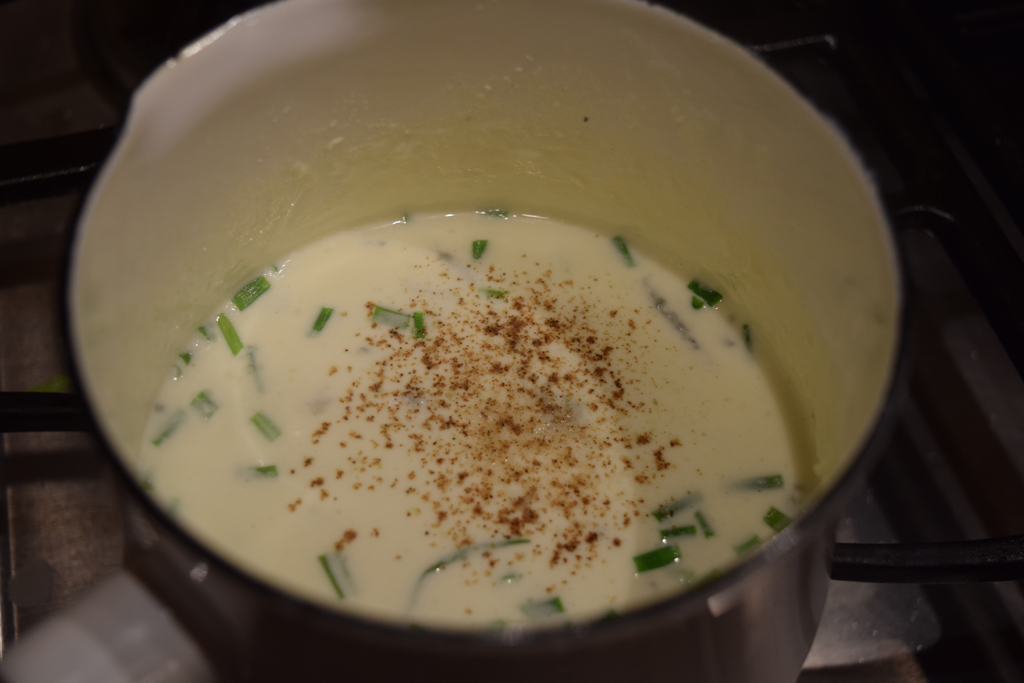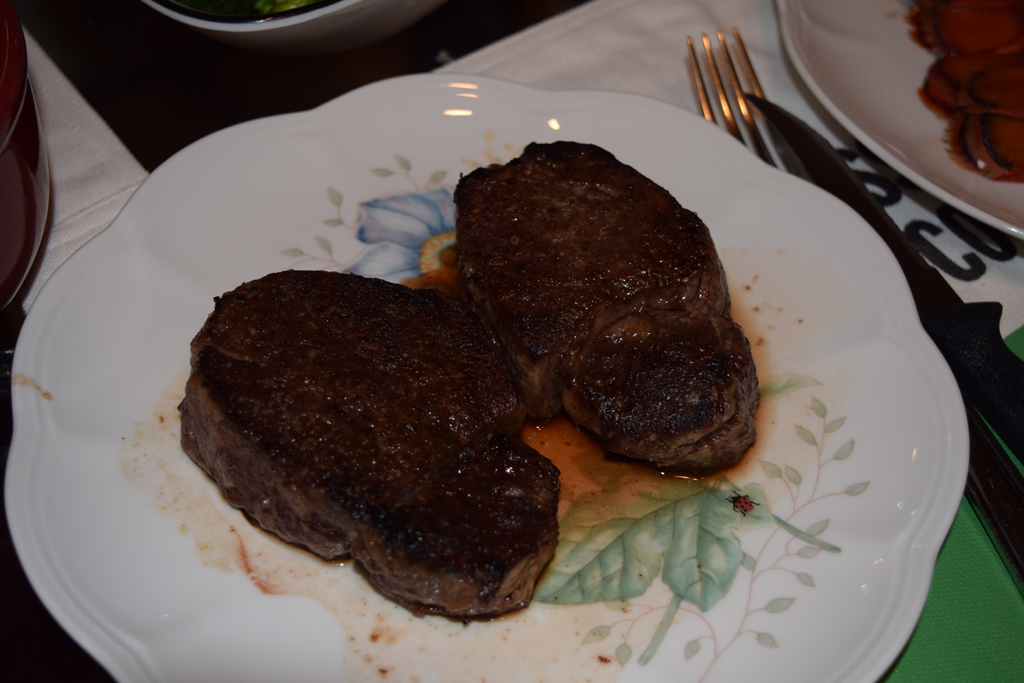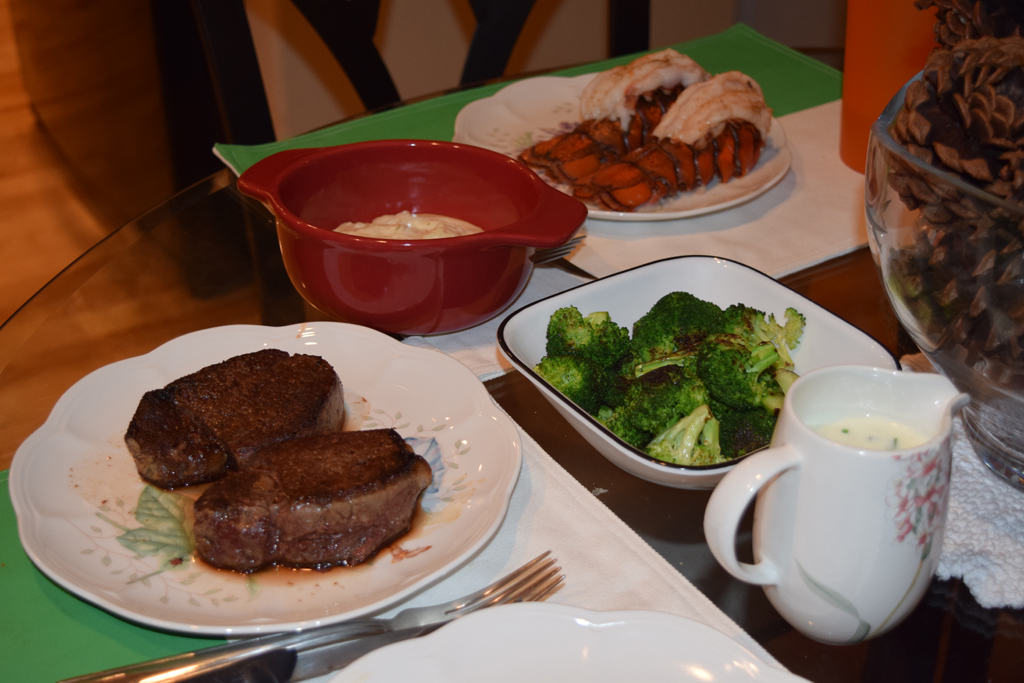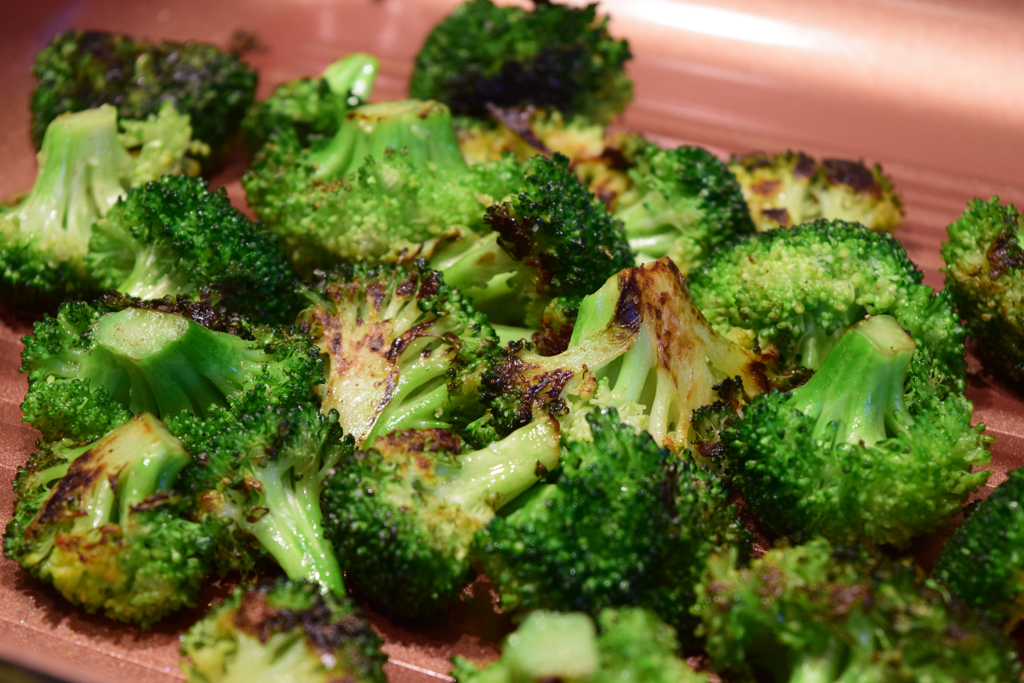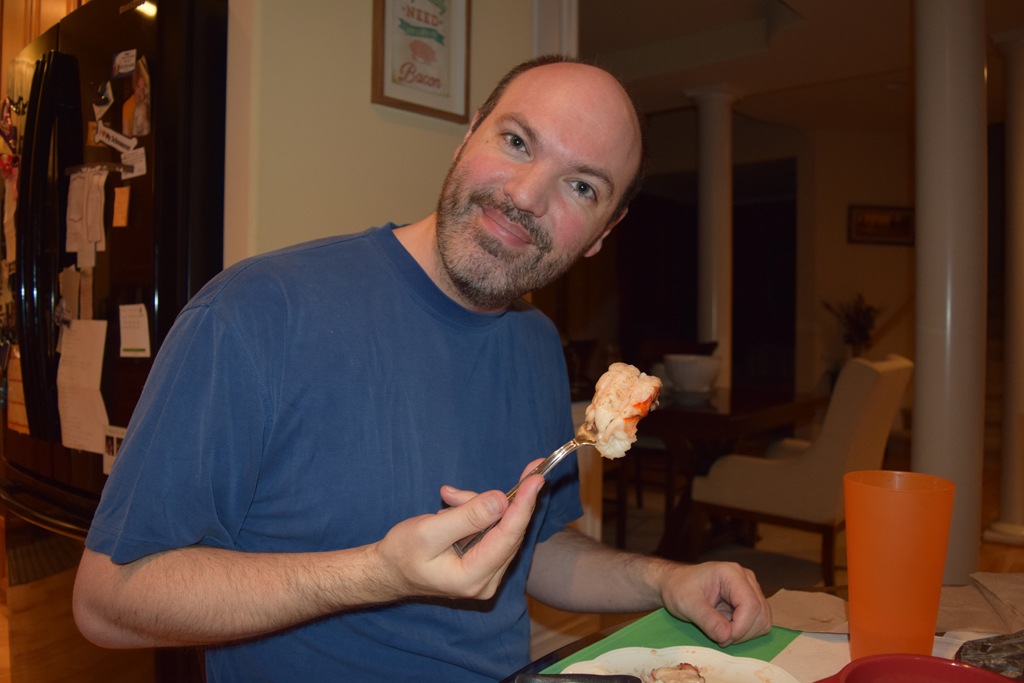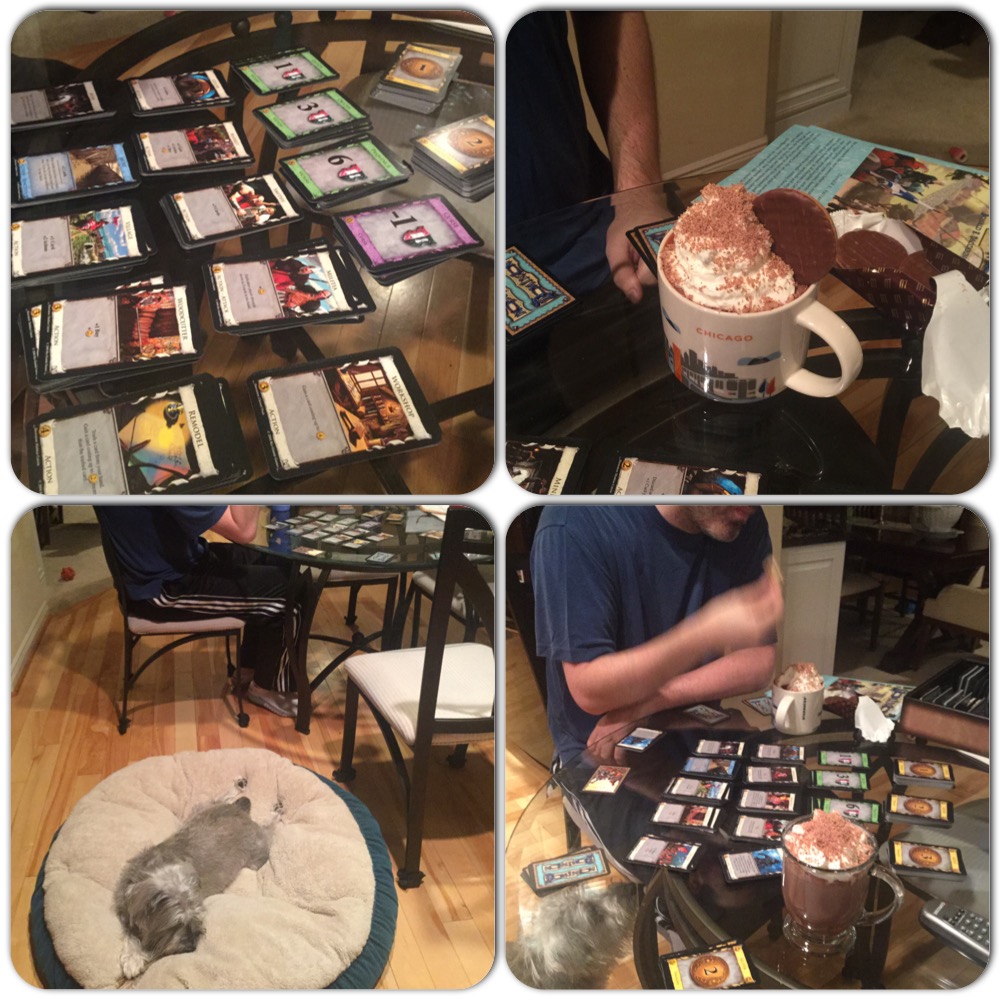 Roquefort Chive Sauce (Ina Garten recipe)
1½ cups heavy cream
2 ounces French Roquefort cheese, crumbled (4 ounces with rind)
½ teaspoon kosher salt
¼ teaspoon freshly ground black pepper
1 tablespoon chopped fresh chives
Bring the heavy cream to a boil in a small heavy-bottomed saucepan over medium-high heat. Cook at a low boil, stirring occasionally, until the mixture has become thick and creamy, about 20 minutes. Remove the pan from the heat, add the cheese, salt, pepper and chives and whisk rapidly until the cheese melts.